In it's heyday, more than 10,000 motorsport fans came to Zell am See to be part of the historic ice races. Almost half a century later, this tradition is back. What started as an idea of two friends, is fast becoming a unique automotive winter festival in the magnificent Austrian alps!
Racers take part in many different classes, some are even pulled on skis, while prototype ice racers and modern metal join in for a demonstration lap (or two)! The main goal is always, to bring motorsport closer to the fans, and to bring all of us closer together.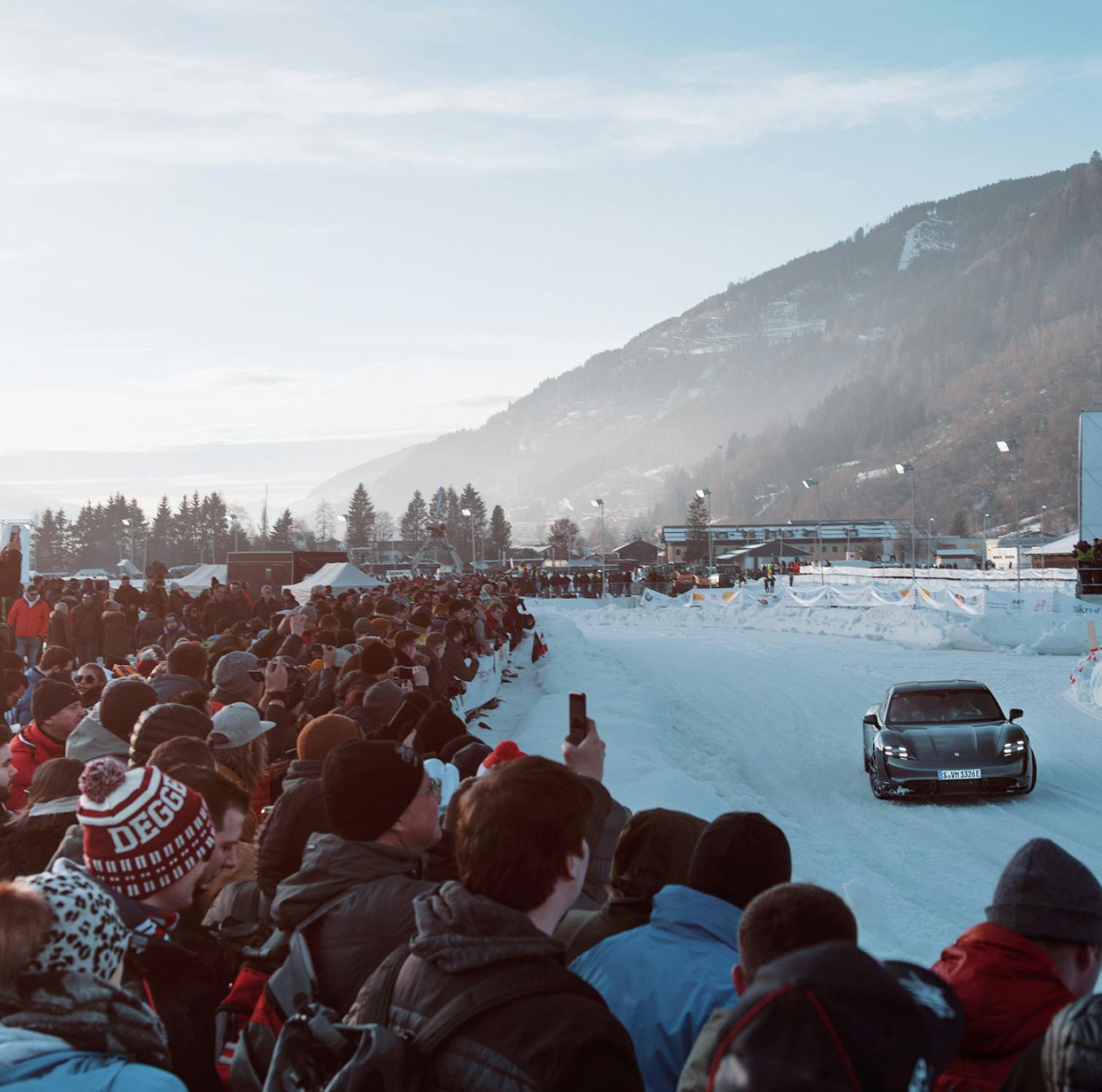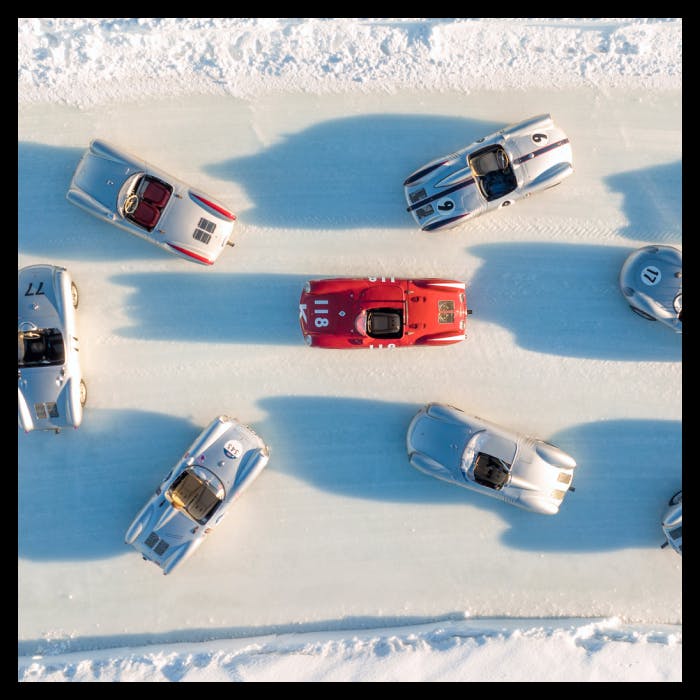 Extreme driving and sporting precision, rubber and spikes, hot engines and the smell of gasoline in the ice and cold –the races on the frozen lake have lost none 
of their fascination over the years and are revived on the airfield.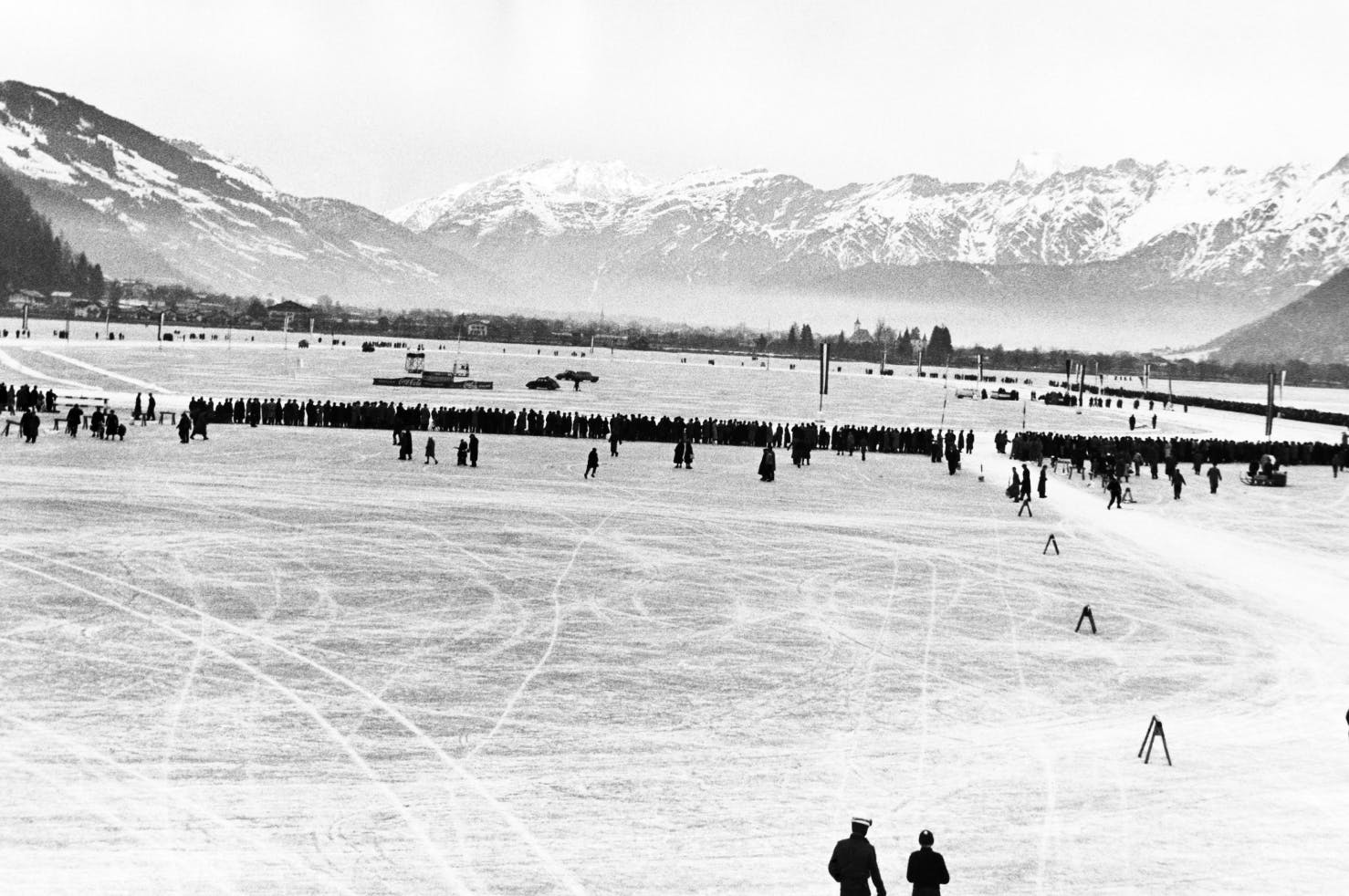 1952
Paul Schwarz (1928-1993) wins the newly founded Dr. Porsche Memorial Skijöring Race.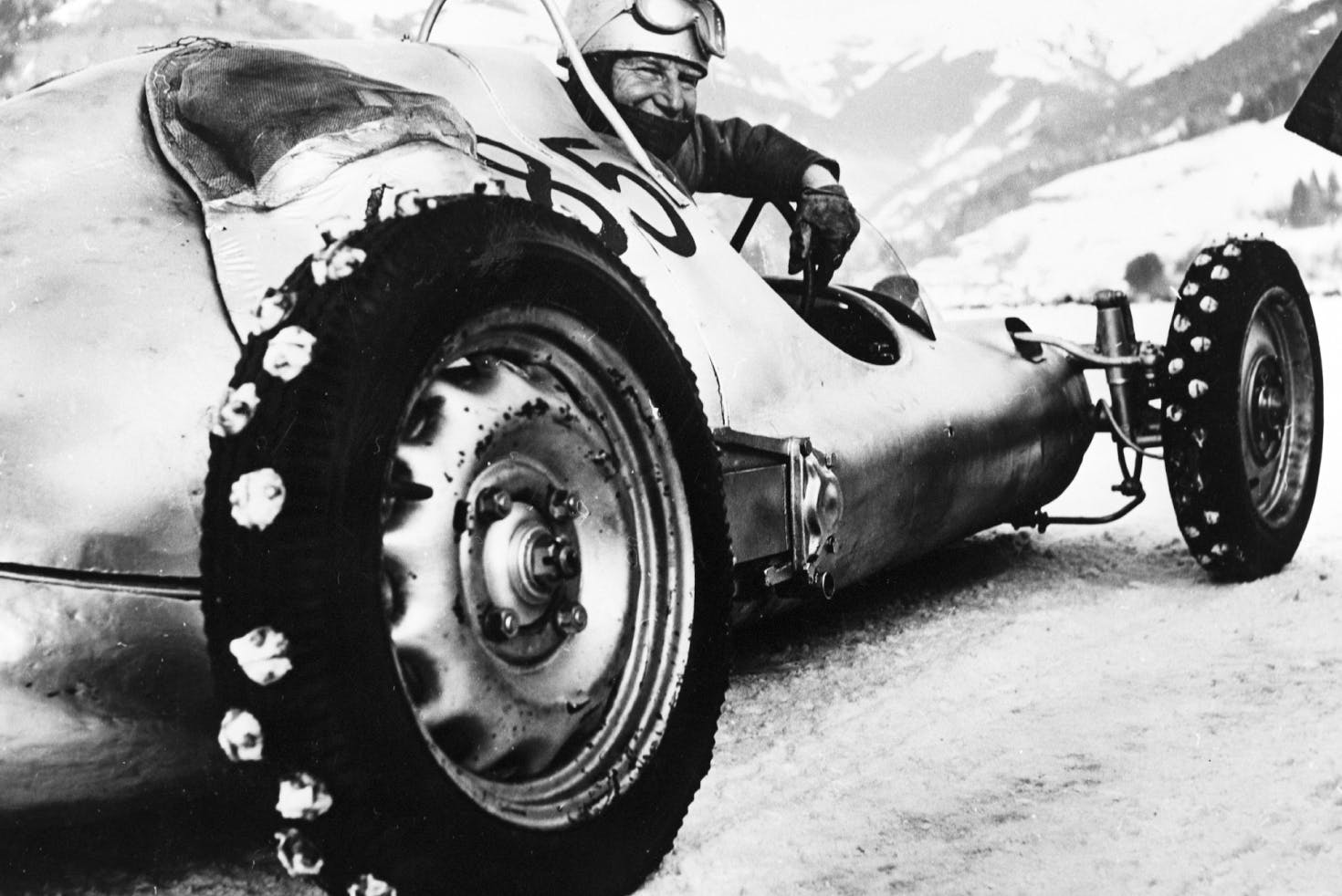 1957
5000 visitors attend the race. Otto Mathé (1907 – 1995) records the fastest lap at 102.3 km/h.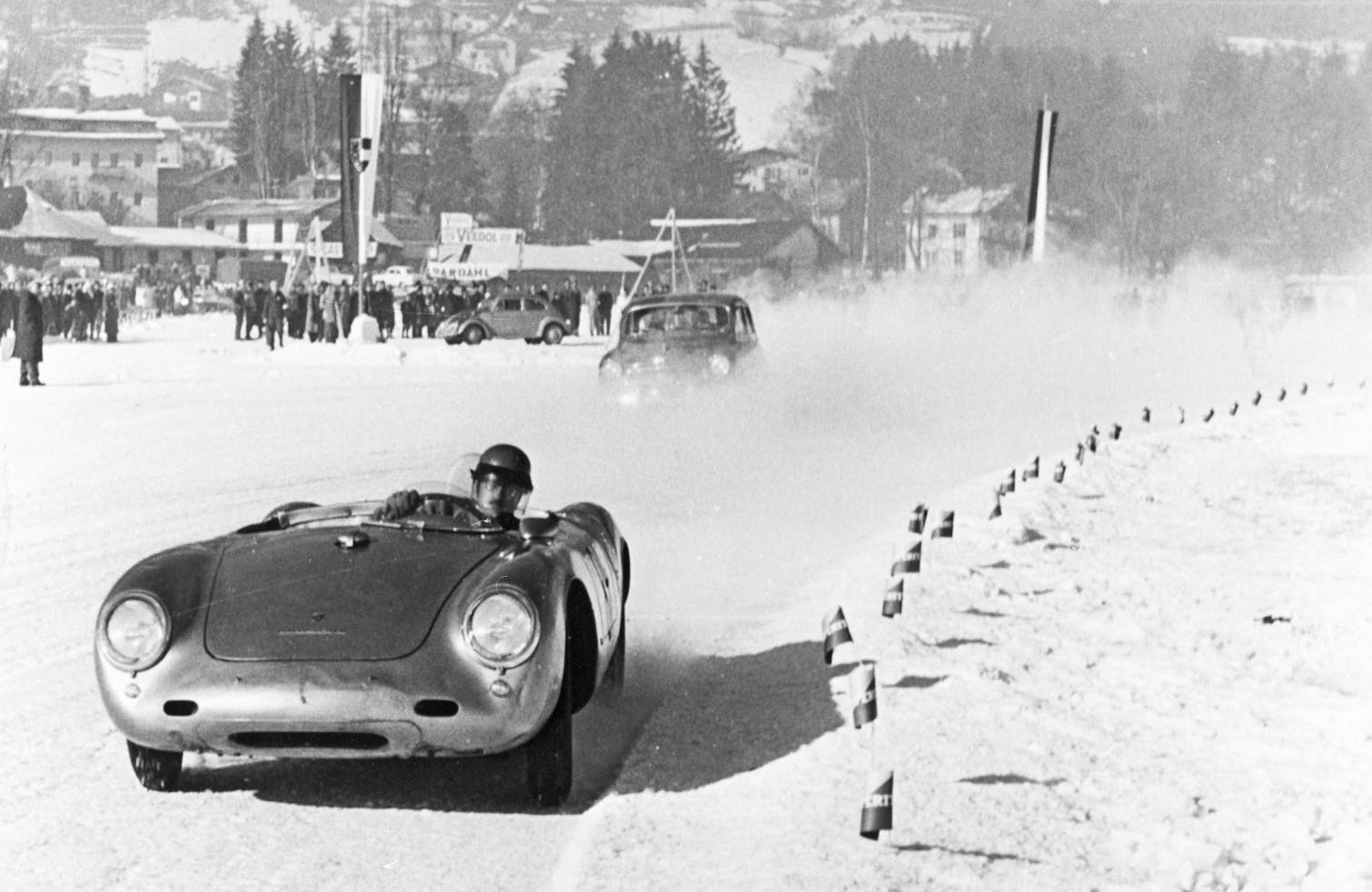 1964
Tuning legend Otto Lantenhammer sets a new track record at 109.7 km/h.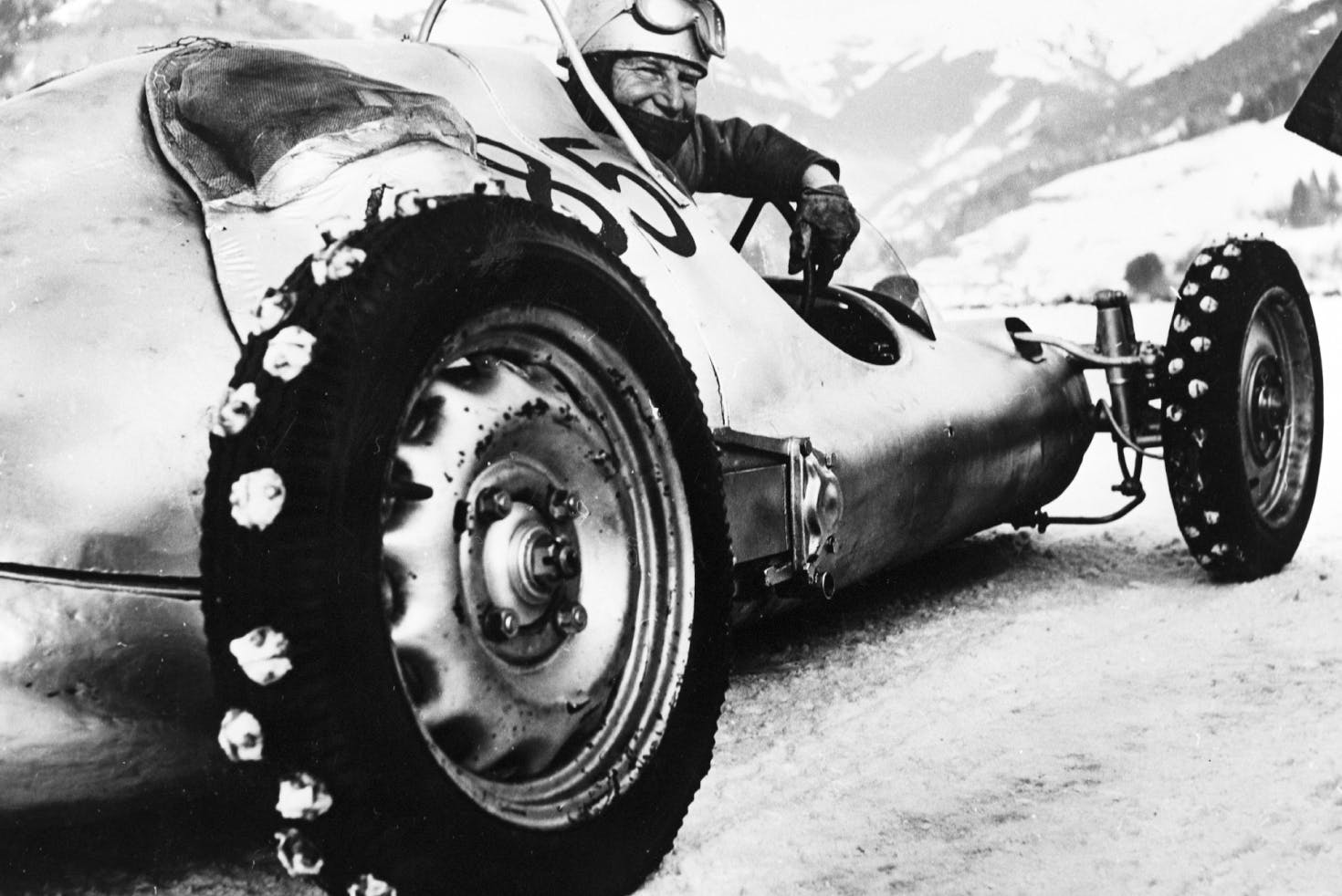 1973
Börje Sjöbom dominates the races with an average speed of 114.28 km/h.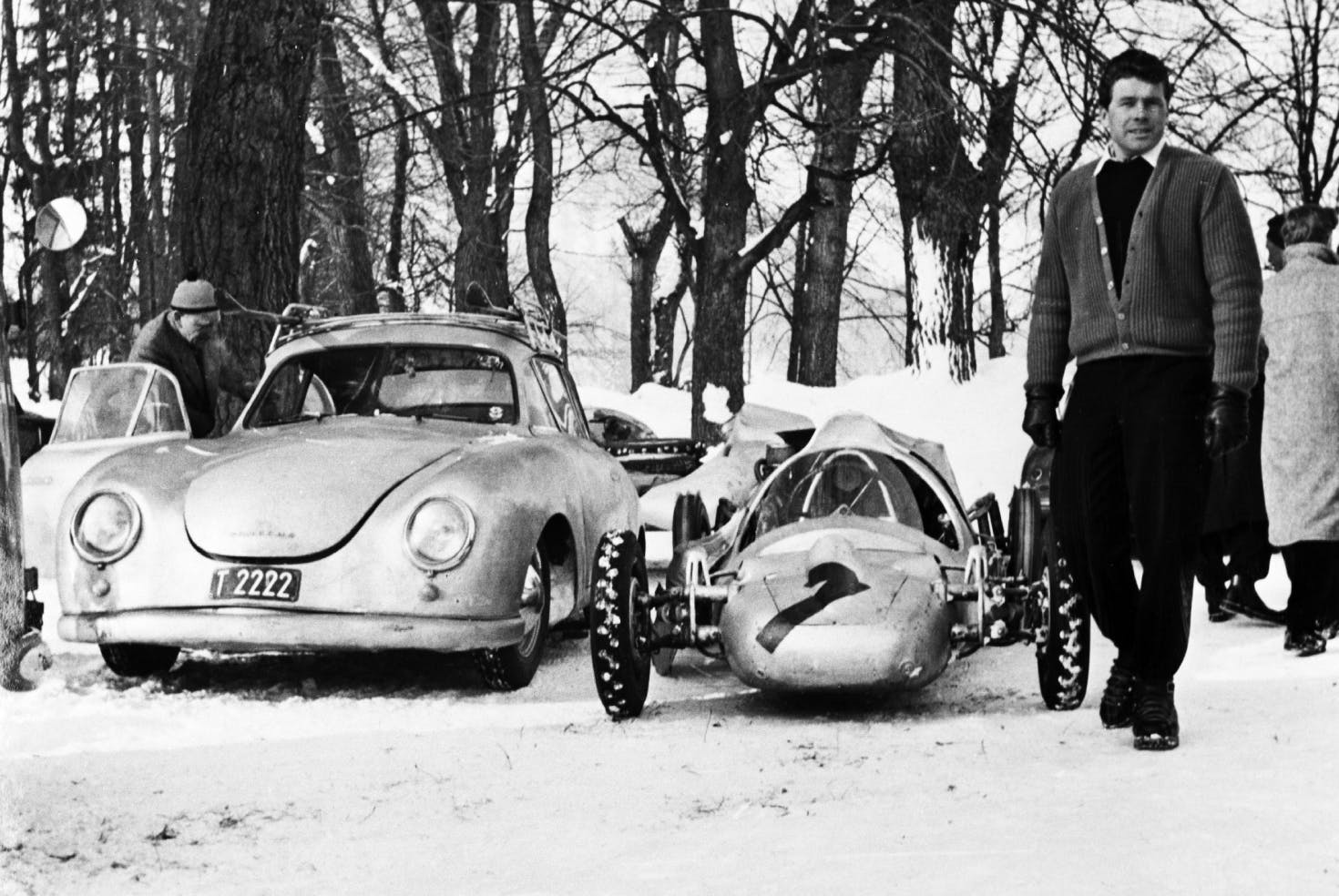 1974
The race is still due to take place, despite the oil crisis, but is cancelled at short notice due to an accident with a clearing vehicle.
MOTORSPORT RETURNS
TO ZELL AM SEE
For 45 years no ice race has taken place, when 2 friends decided to revive the ice races and bring motorsport back to Zell am See.
Two days of motorsport in extreme conditions with an exceptional atmosphere. The legendary ice races in Zell am See return in 2019. Amateur and professional racers, teams and manufacturers compete across a multitude of classes to be the best on the ice.
A winter highlight for petrolheads and those to be alike, Ice Race is an intense experience of freedom, precision and speed.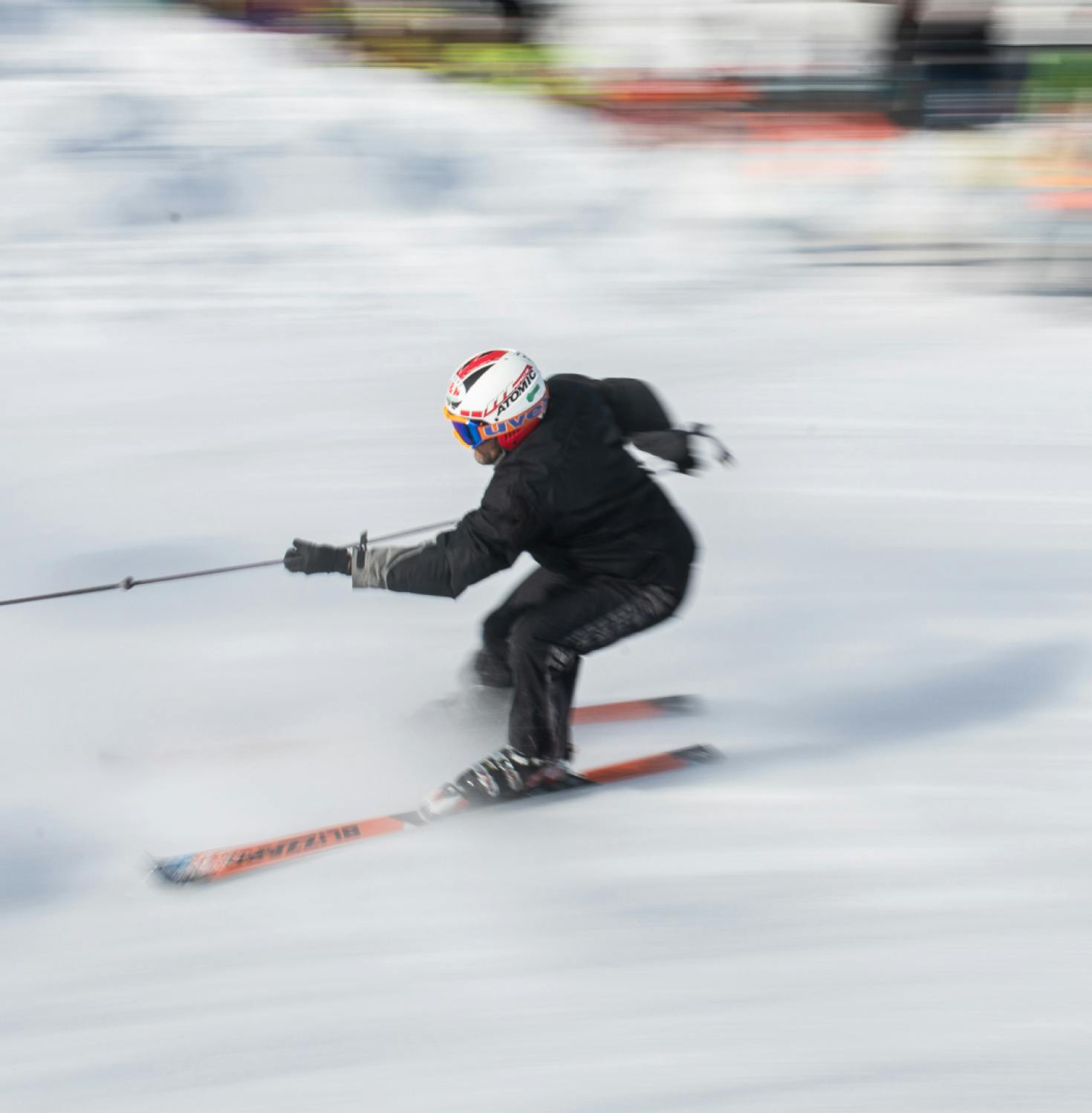 After a remarkable comeback and freezing cold temperatures, where thousands of fans got to experience the thrill of the ice race for the first time in decades, the second edition picks up where the first began! The cars are faster, the atmosphere icy cold and the spikes do their part! Even friends like Striezel Stuck came to Zell, driving a Formula 1 car on the ice! After all, ICE RACE is about the people, especially the friends we've made all over the world.
The pandemic has also meant that the ICE RACE has had to adapt – despite being outside, having 10,000 fans coming together was not an option under pandemic restrictions! Instead FAT have worked out a concept, that will allow some action to take place on the new track.
With special guests like Max Verstappen, Ken Block, Aksel Lund Svindal and JP Kraemer joining us in Zell am See F.A.T. kept the spirit alive and could include millions of you watching on the screens at home in 2022.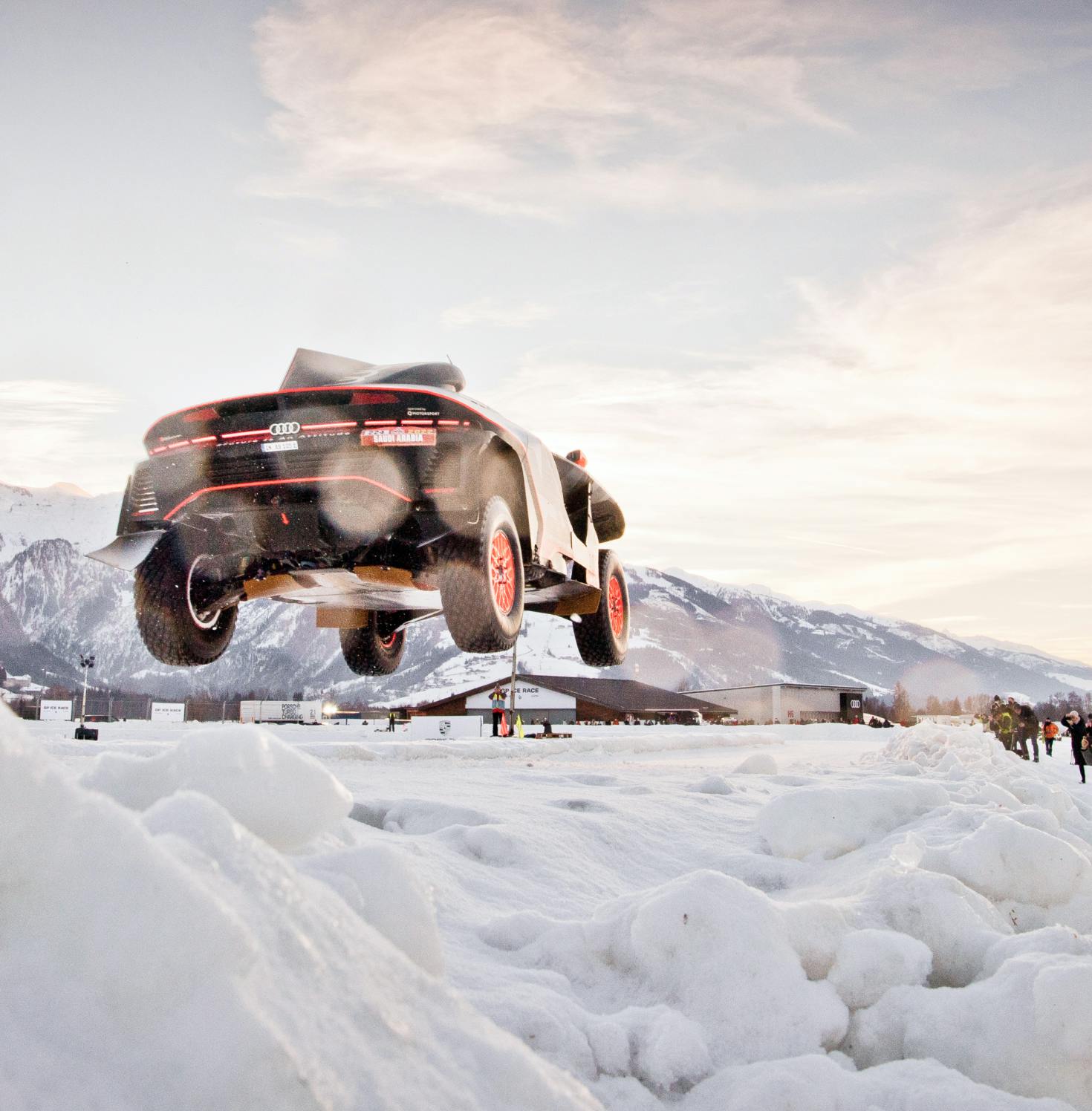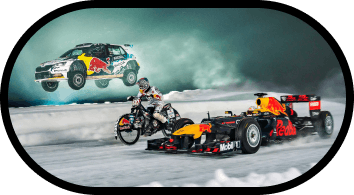 Official Red Bull Racing Showrun at ICE RACE 2022